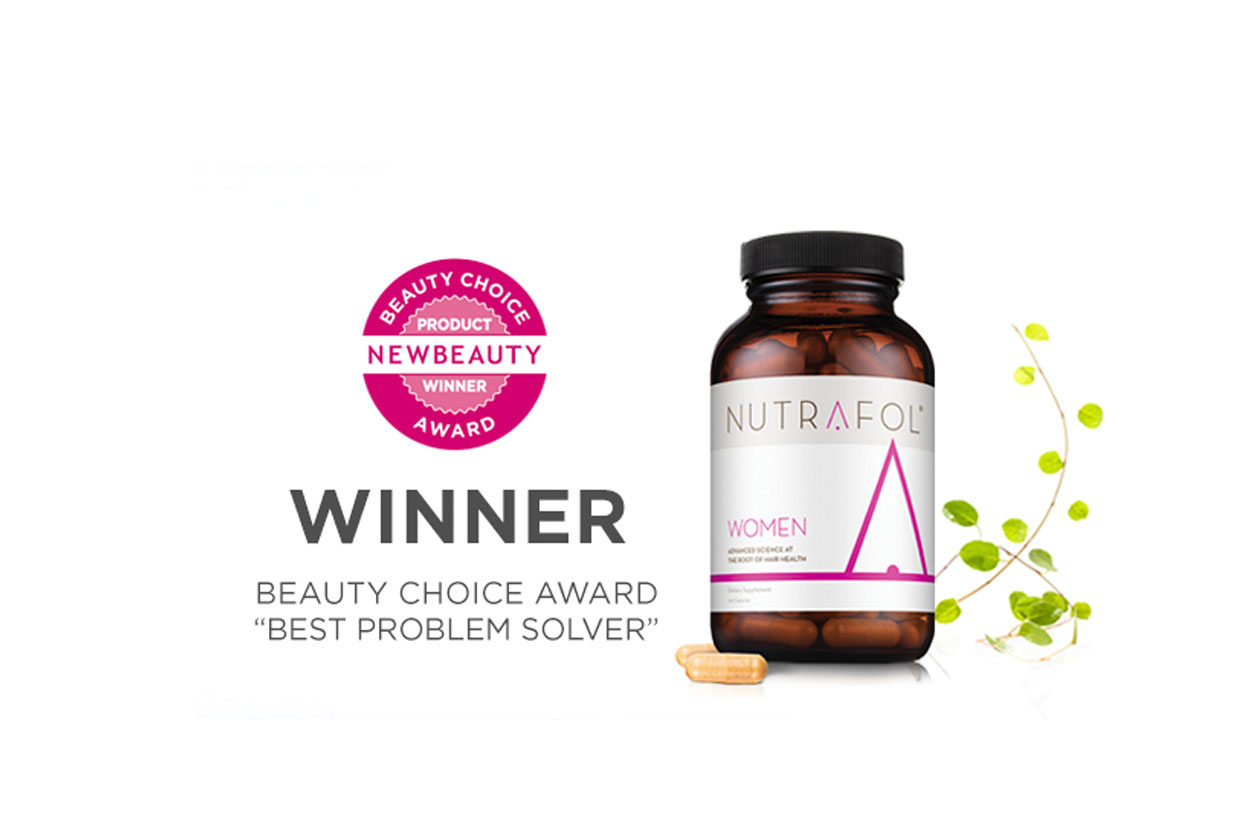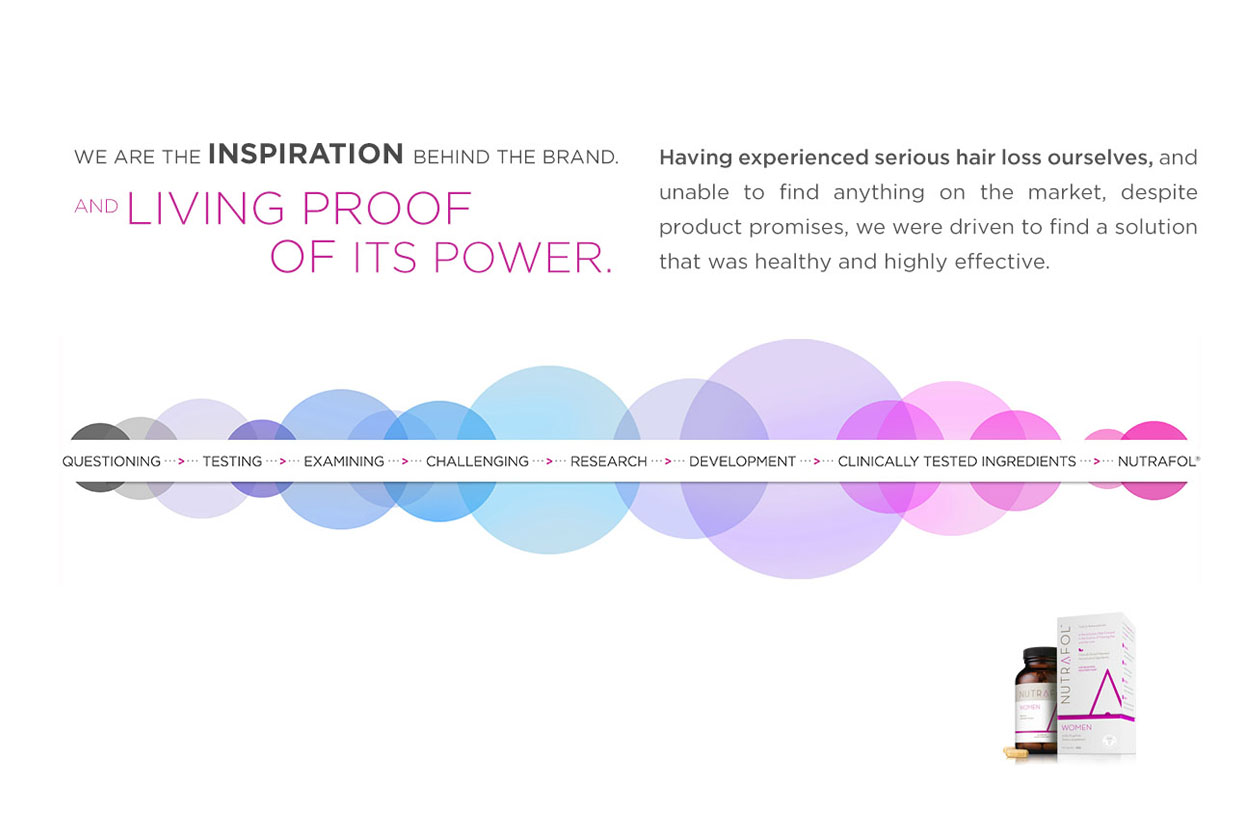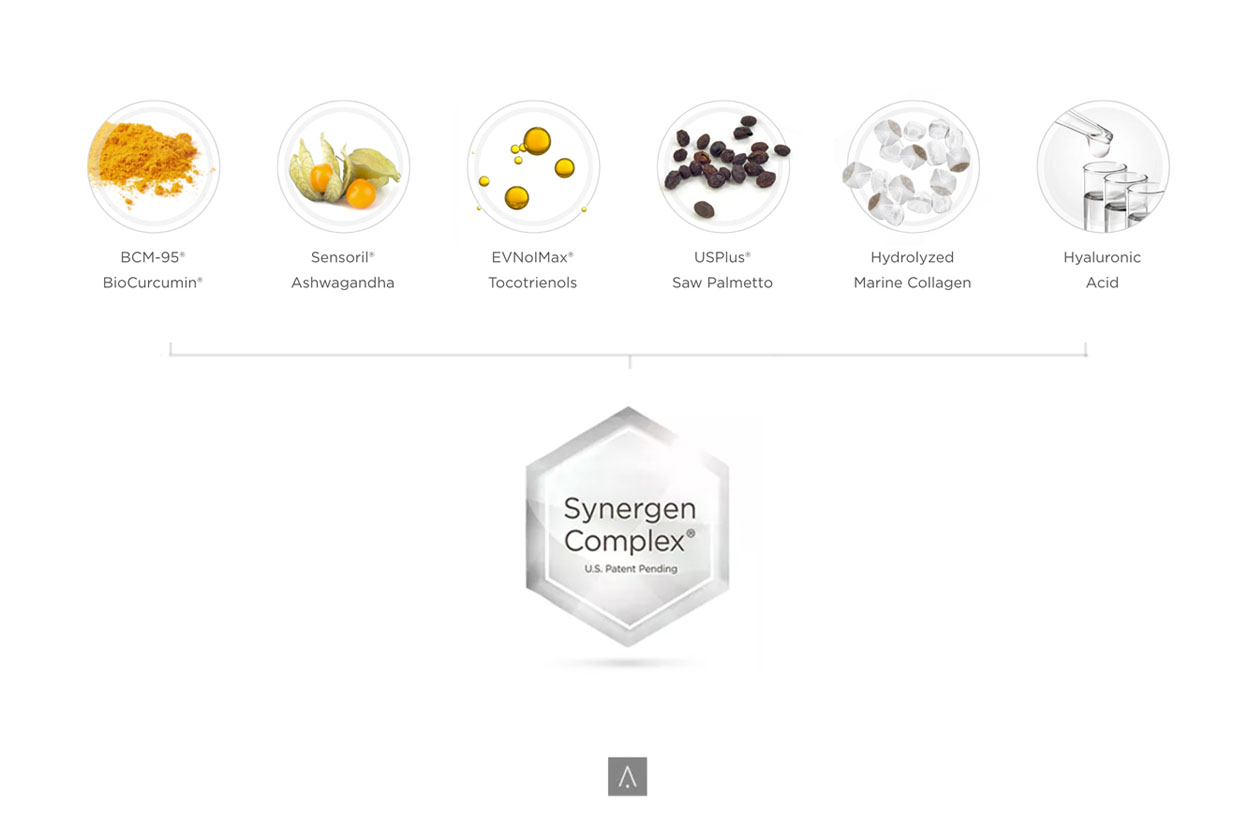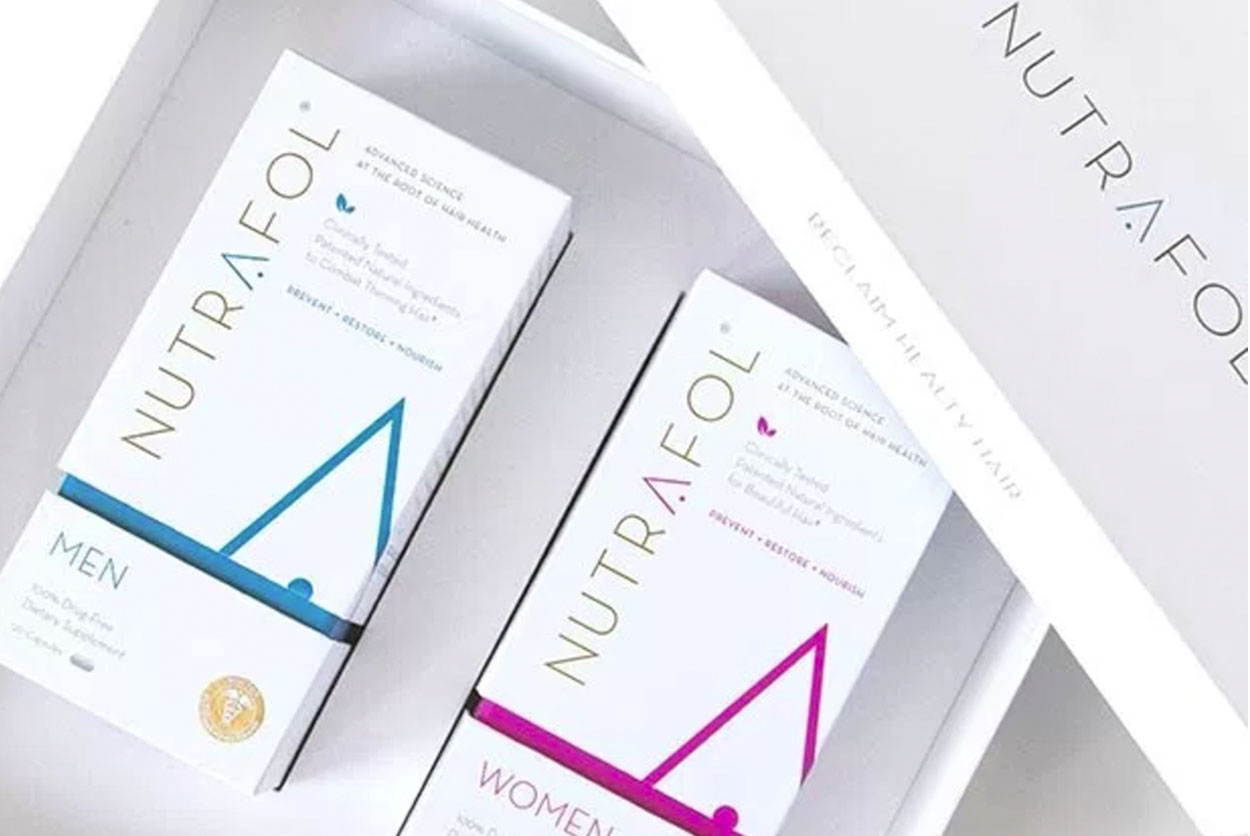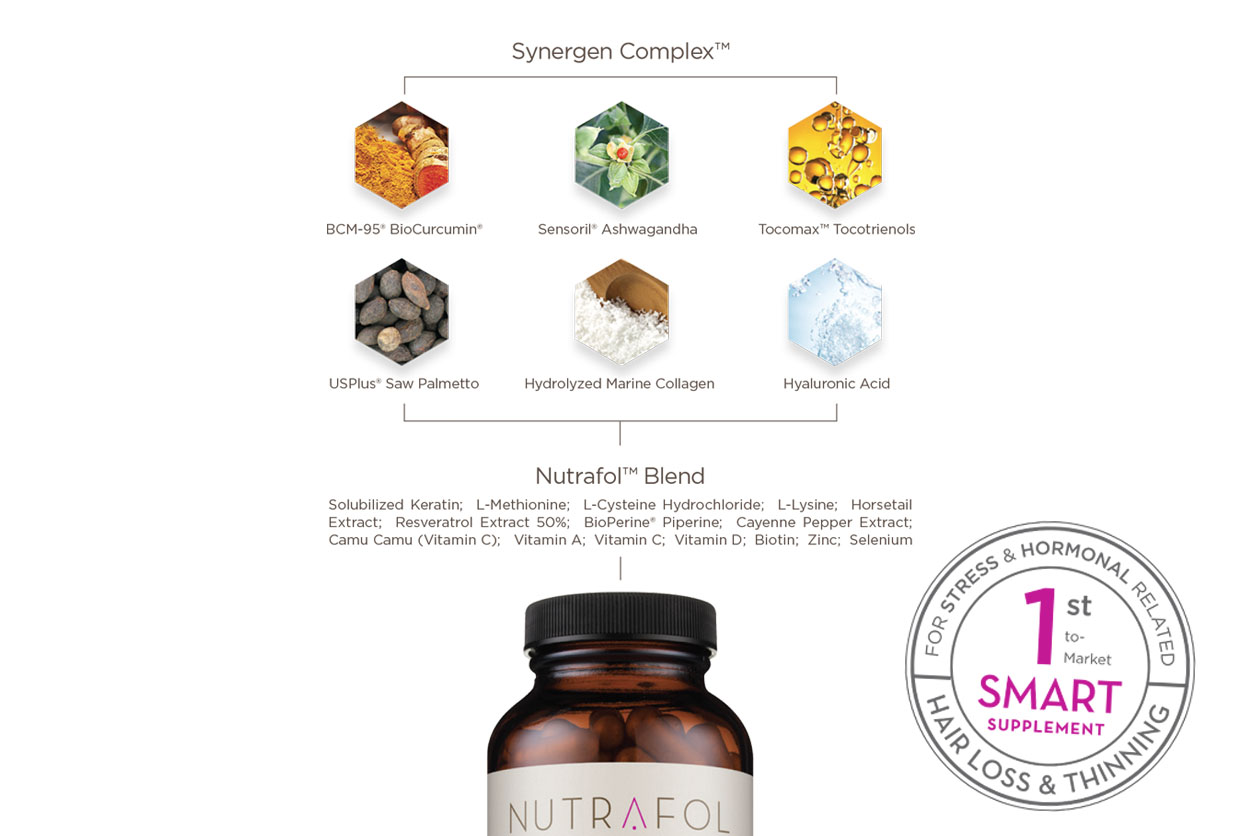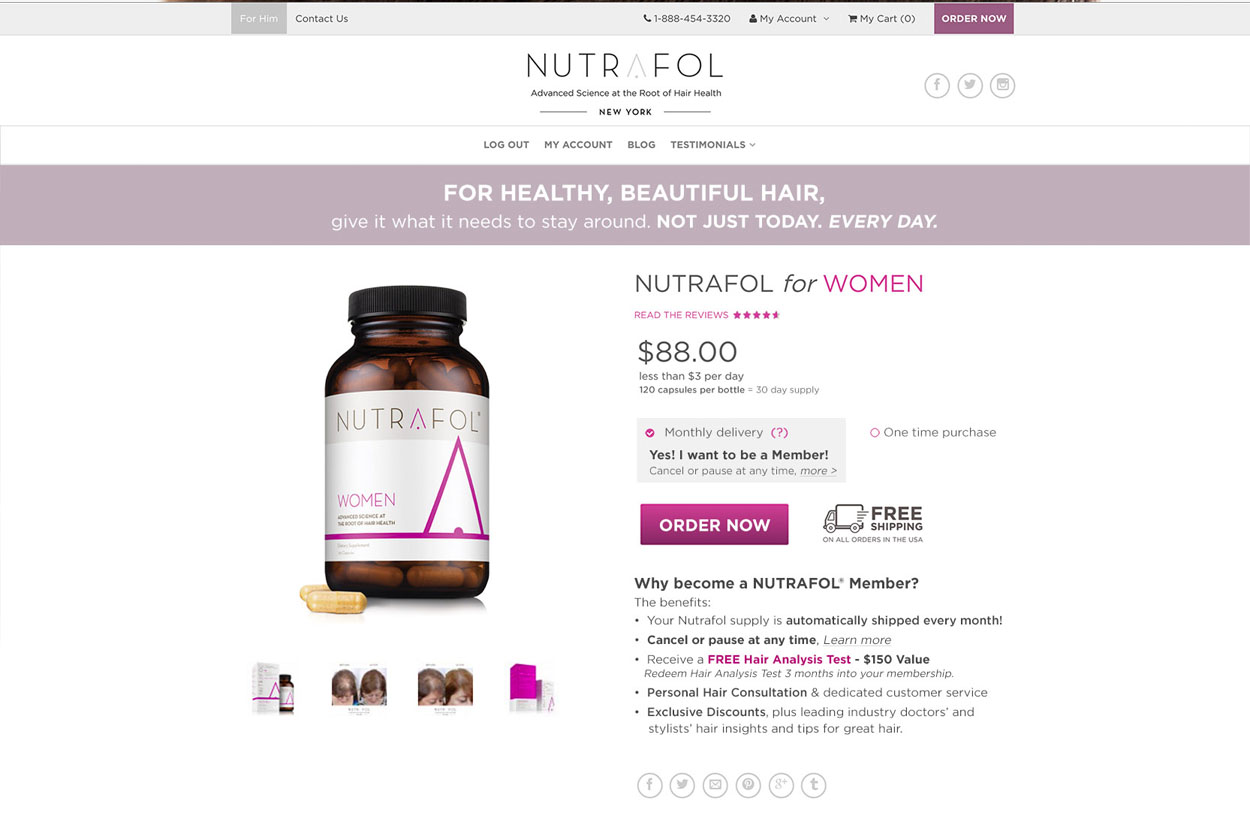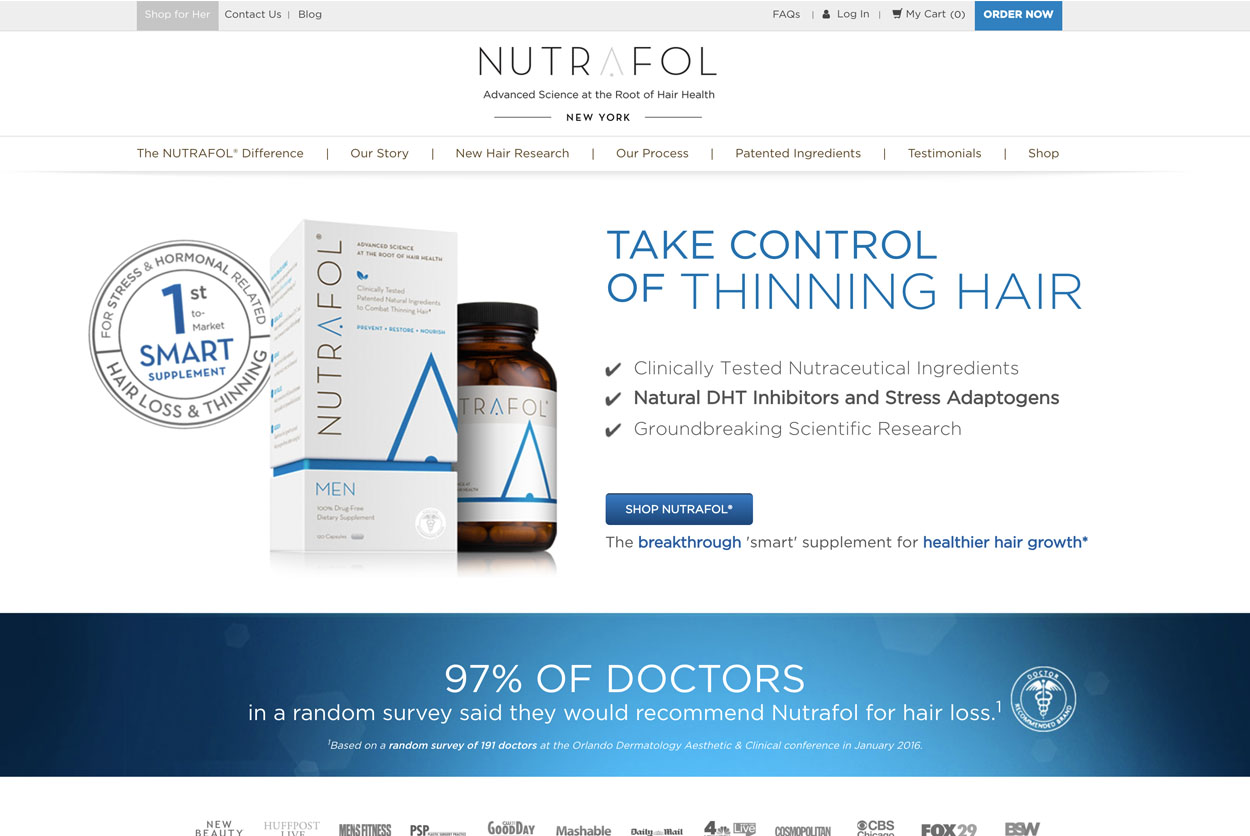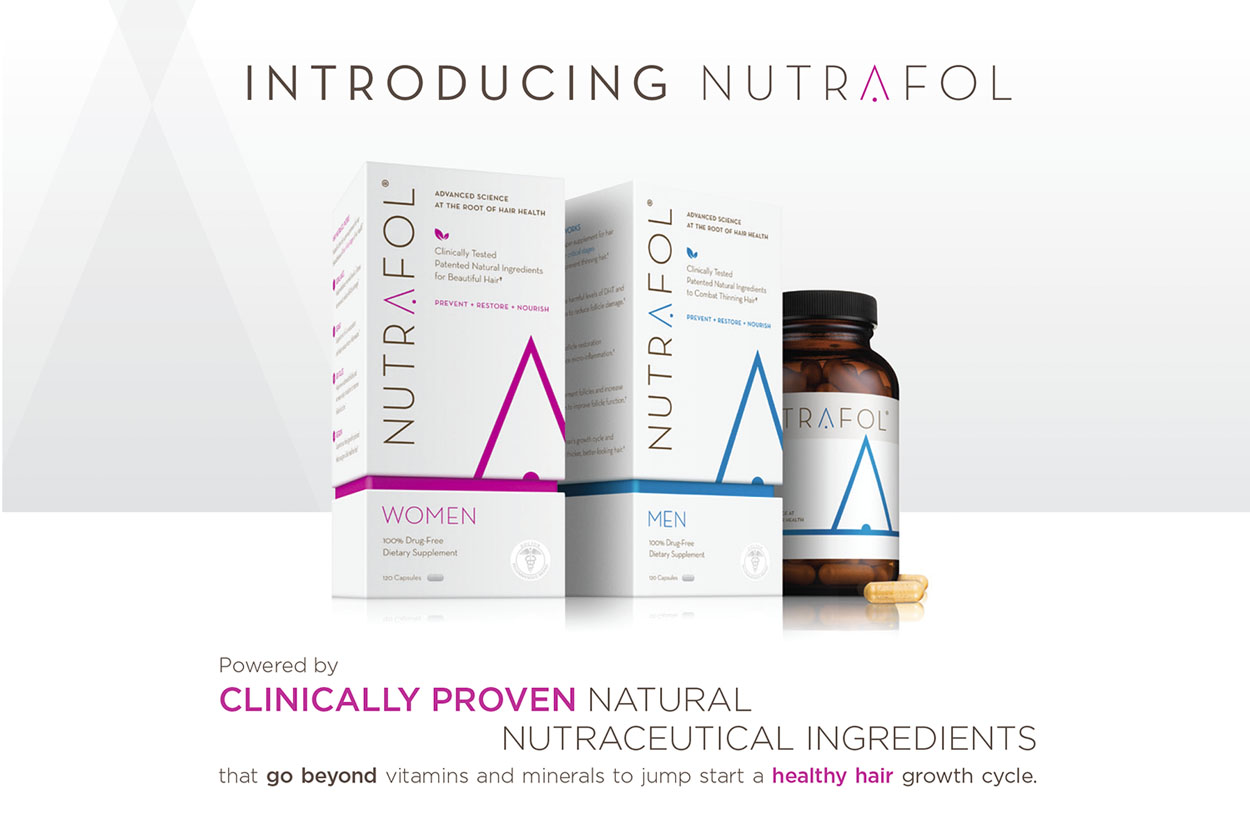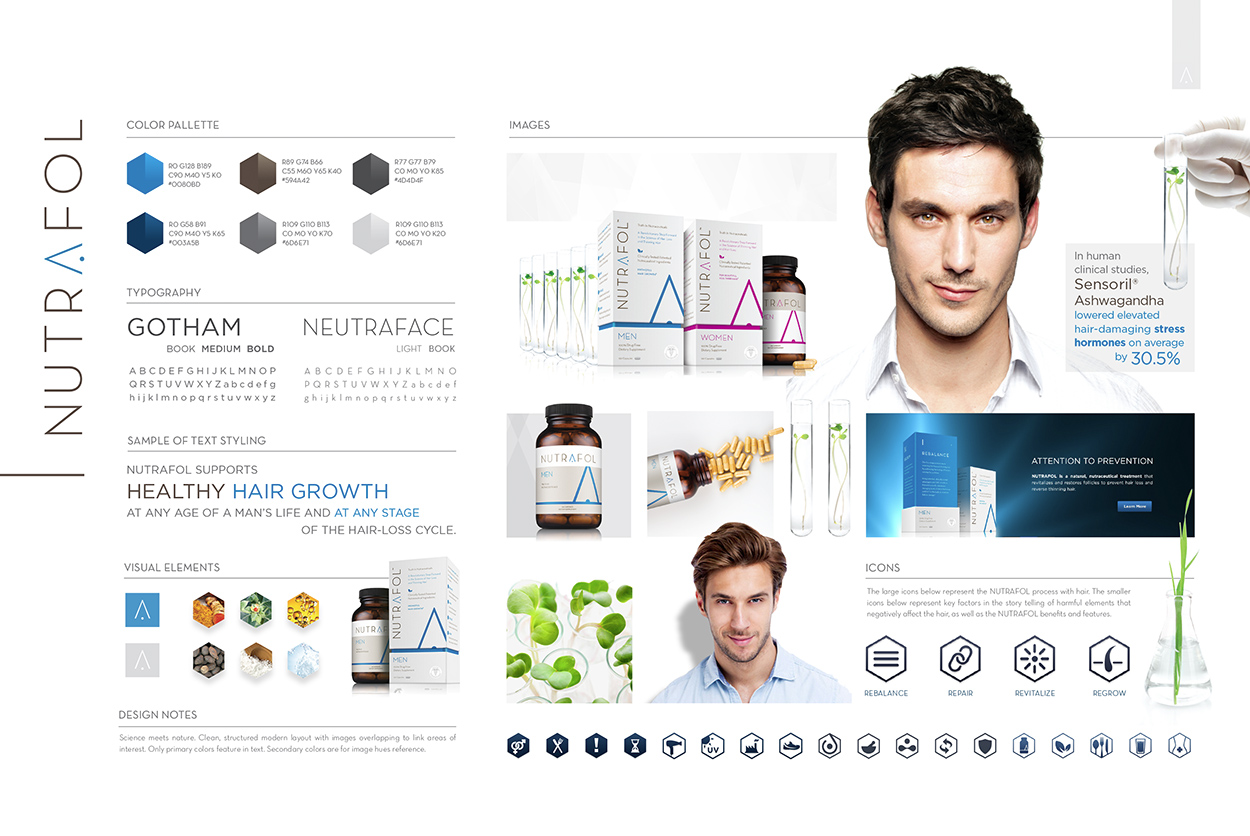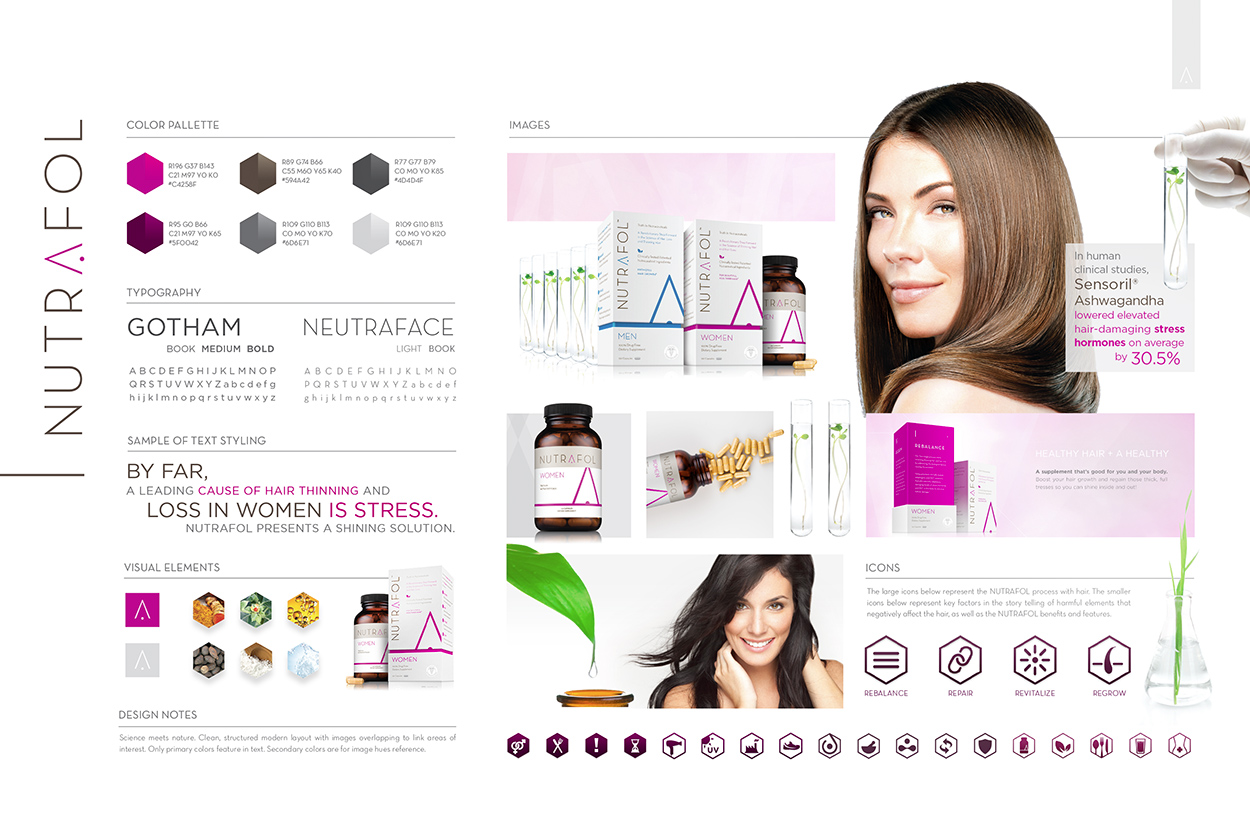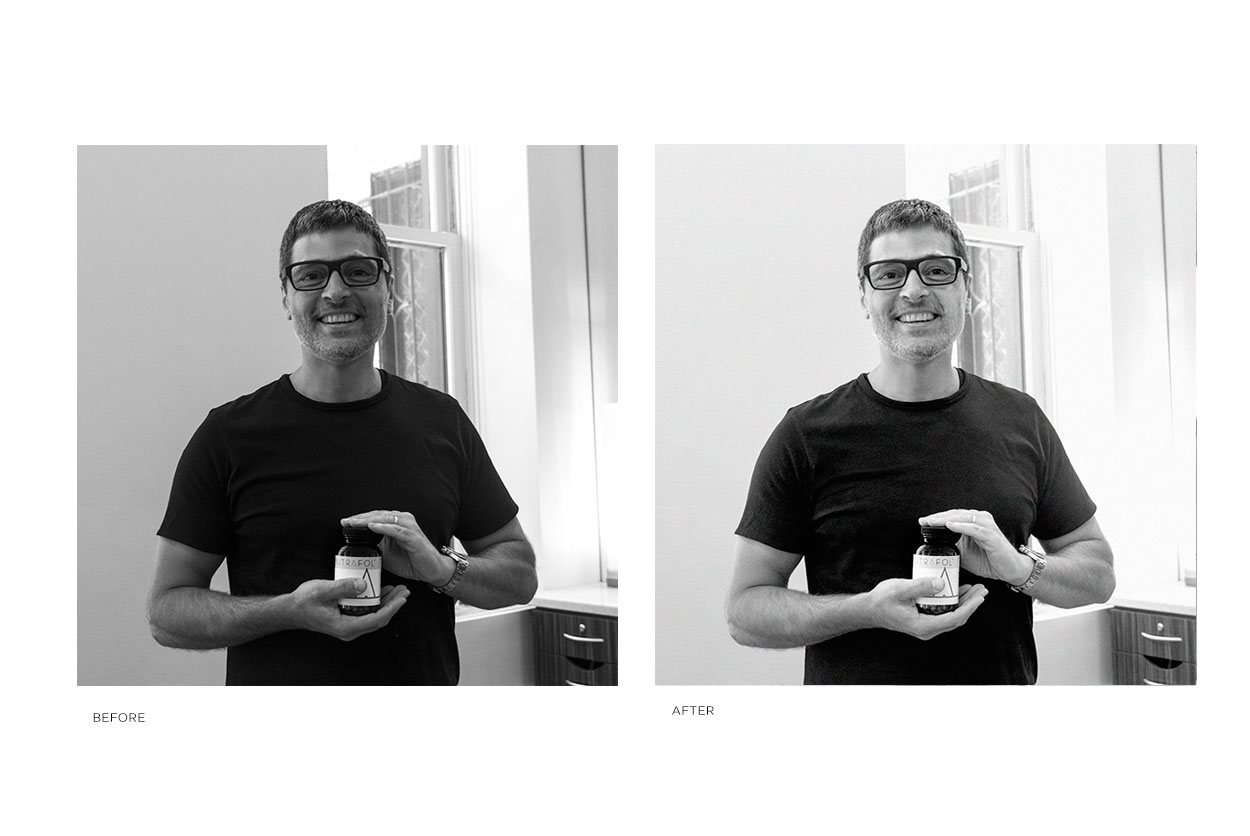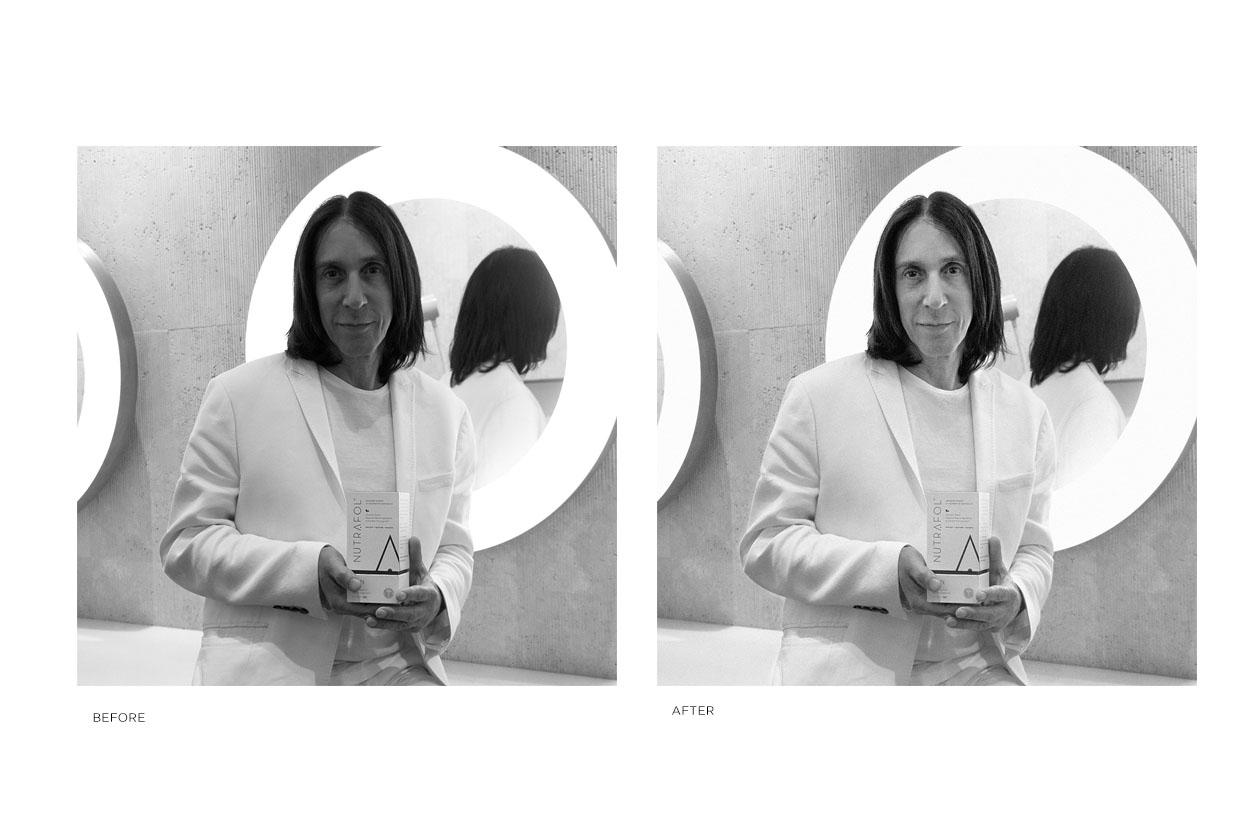 NUTRAFOL – New York
New York Hair Loss company: NUTRAFOL created an all natural, gluten, shellfish and filler free hair supplement to help with hair loss. The results have been phenomenal.
Projects I completed with the company were:
• Brochure
• Website design and development
• Marketing Materials
• Training Materials
• Merchandise bag and box
• Videos
© Nutrafol – images are not available for public use.