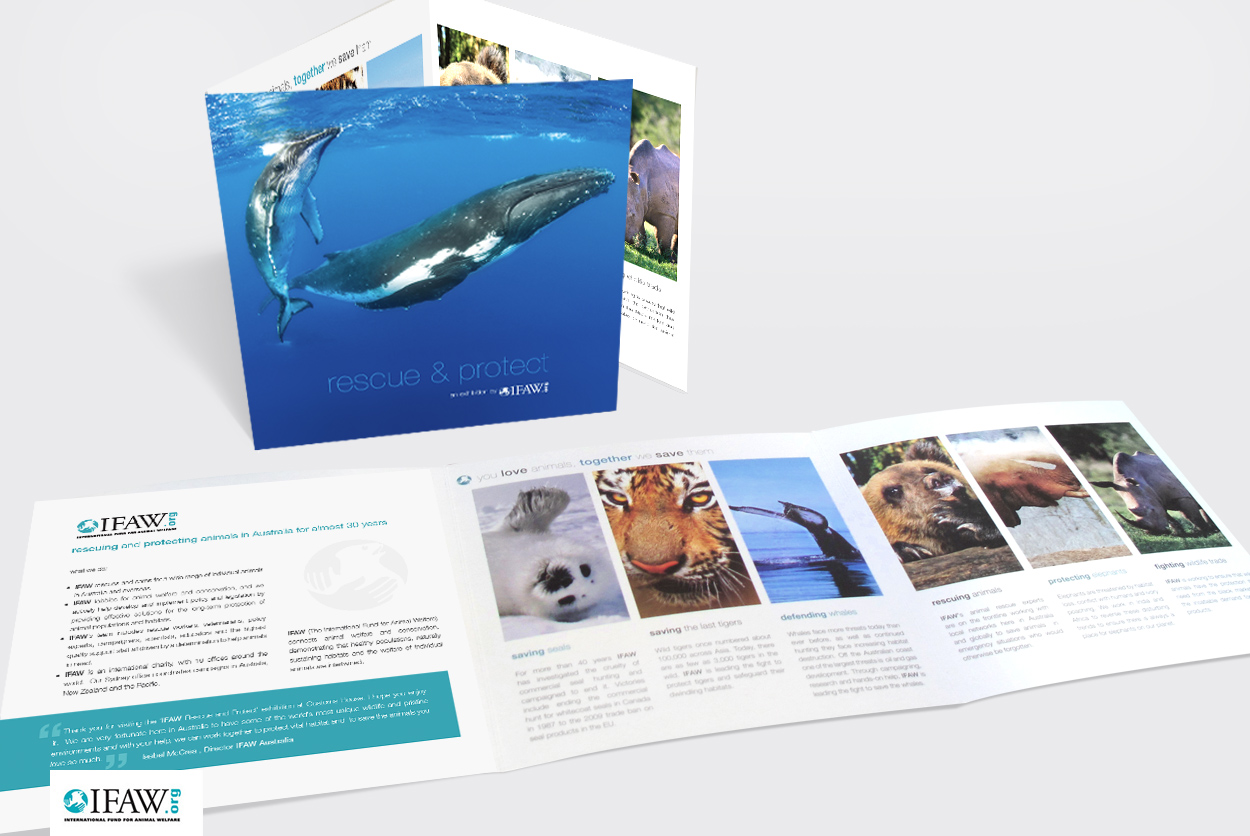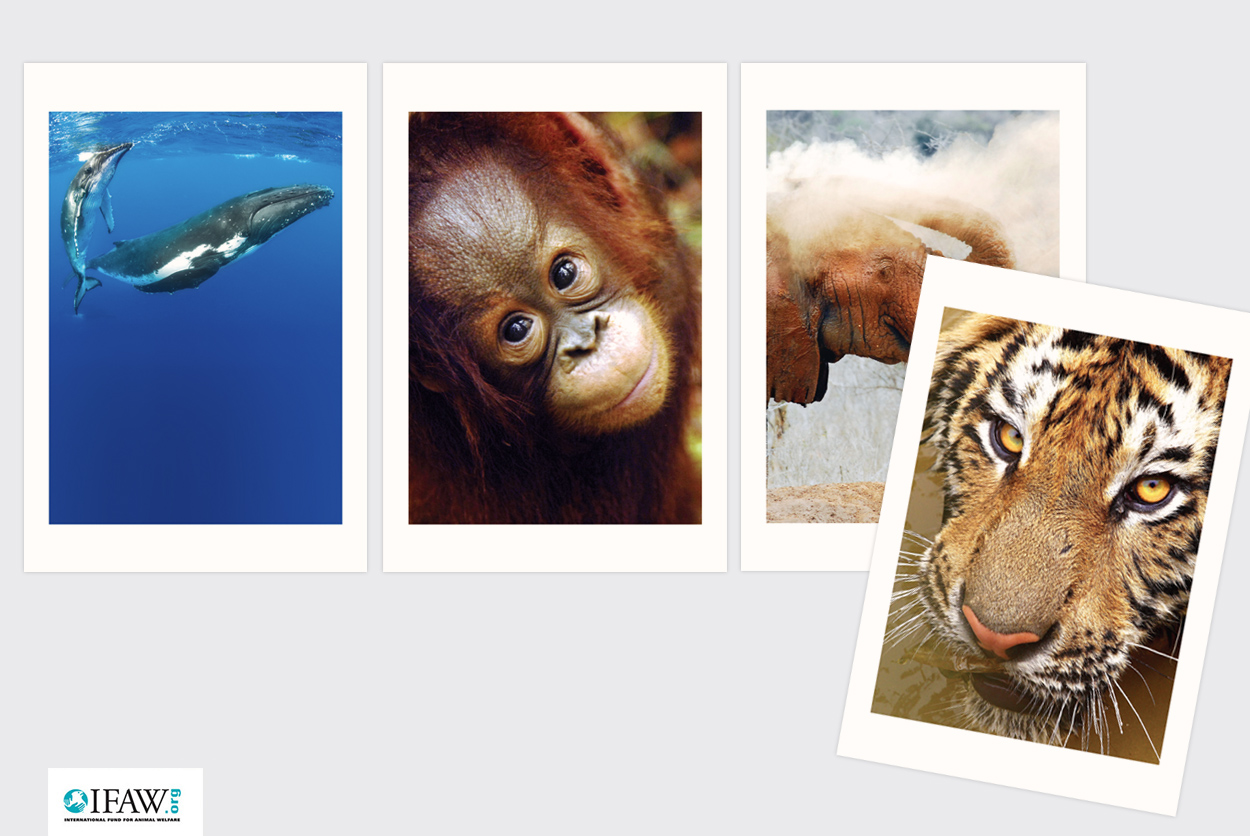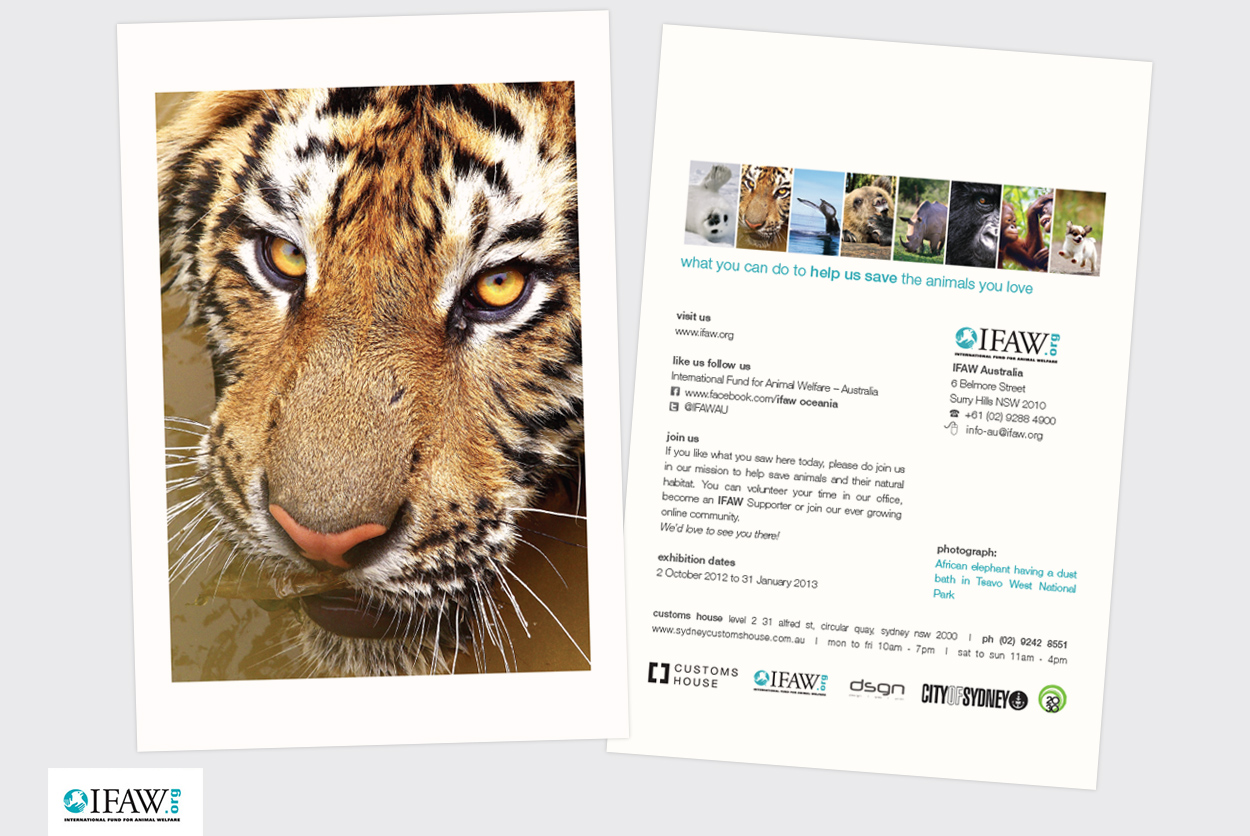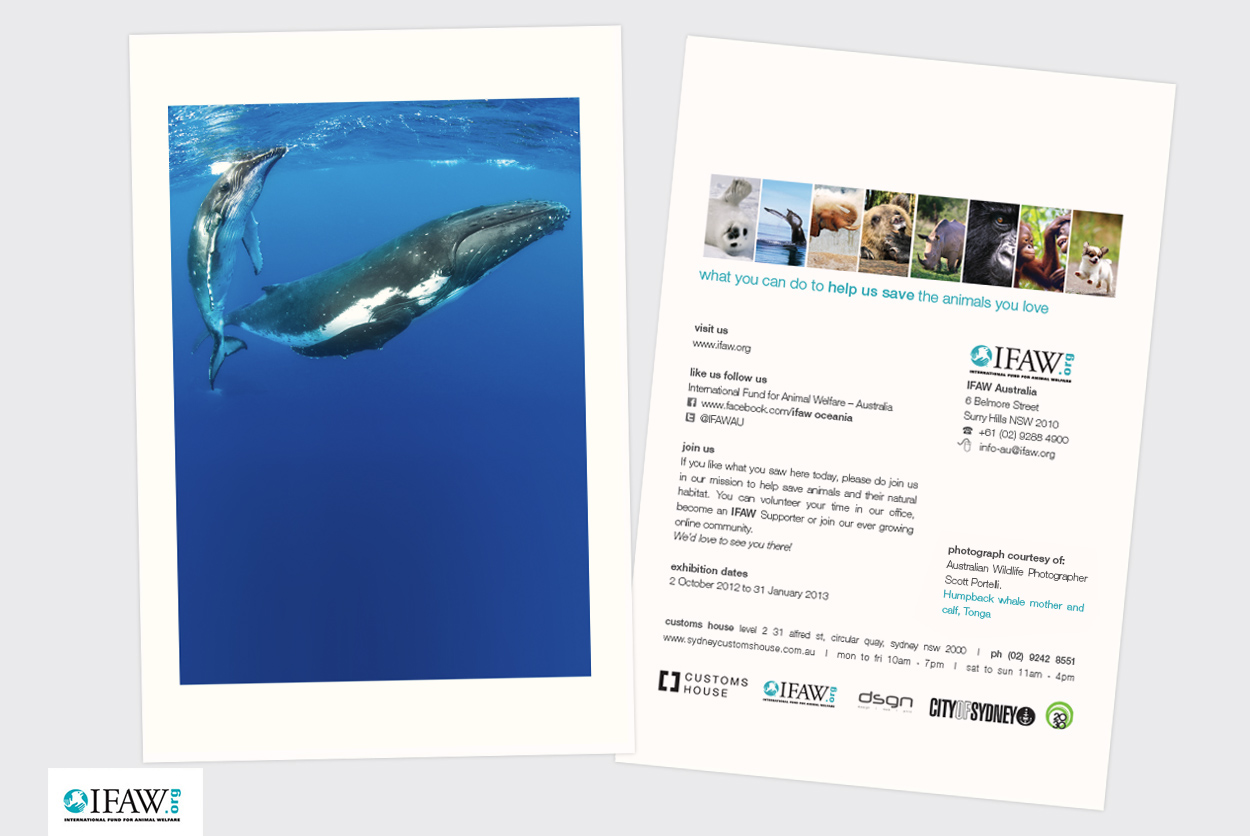 iFAW – International Fund for Animal Welfare
IFAW Australia: International Fund for Animal Welfare. I was approached by the organisation to design an invitation, event brochure and postcards for the Customs House Exhibition at Circular Quay, Sydney.
The organization is involved in 9 separate fields of assistance to various animal and their situations. This allowed me to use 3 of the 6 panels of the brochure, 3 to each page, so each plight had equal representation in the brochure. The end result was printed on recycled paper.
4 standard sized postcards (now part of a collectors edition) were deigned in the same clean style as the brochure and printed on recycled paper. All images had to be color corrected for print. When working with hues of blues (whale image) one must pay attention to the magenta and yellow layers as the screen displays differently to printed materials.
:: other projects completed for this client ::
• What's your HERO Status?
• Breaking the silence-how our noise pollution is harming whales
All images are not available for public use.