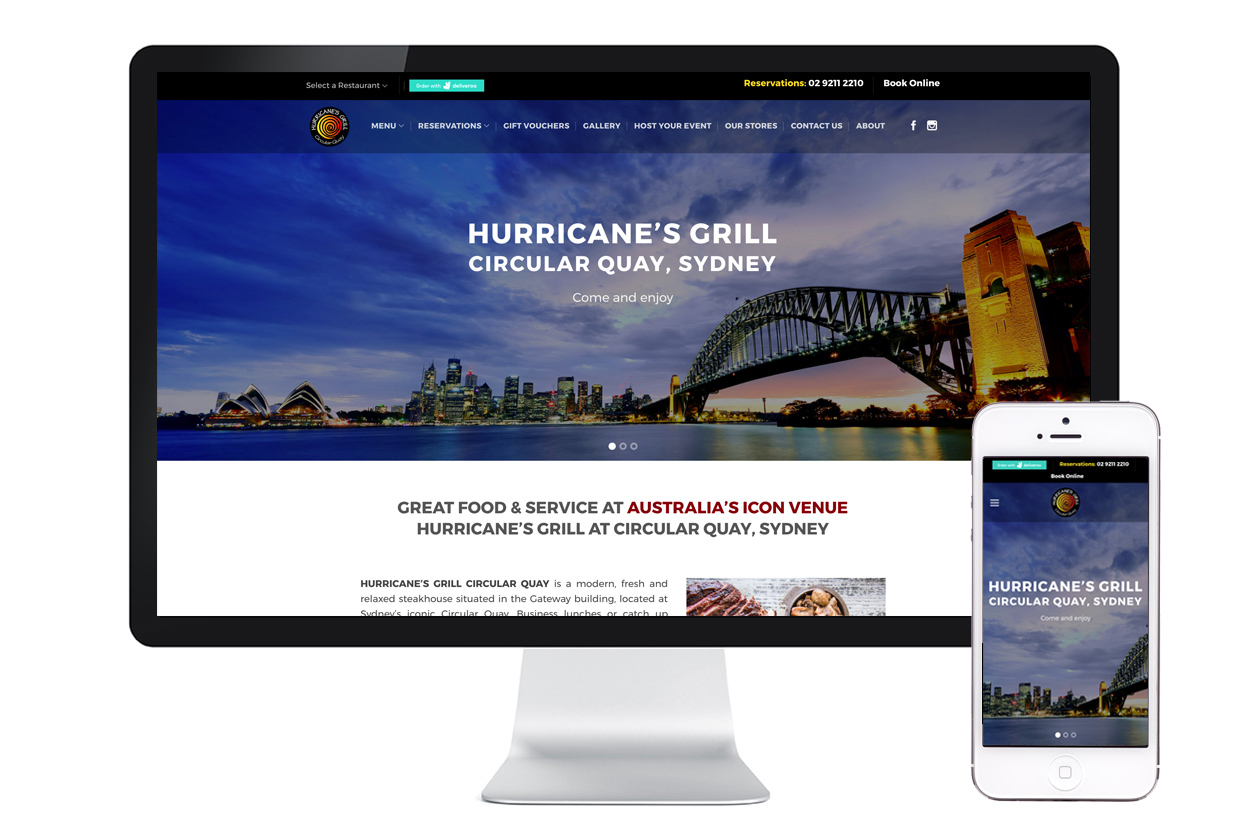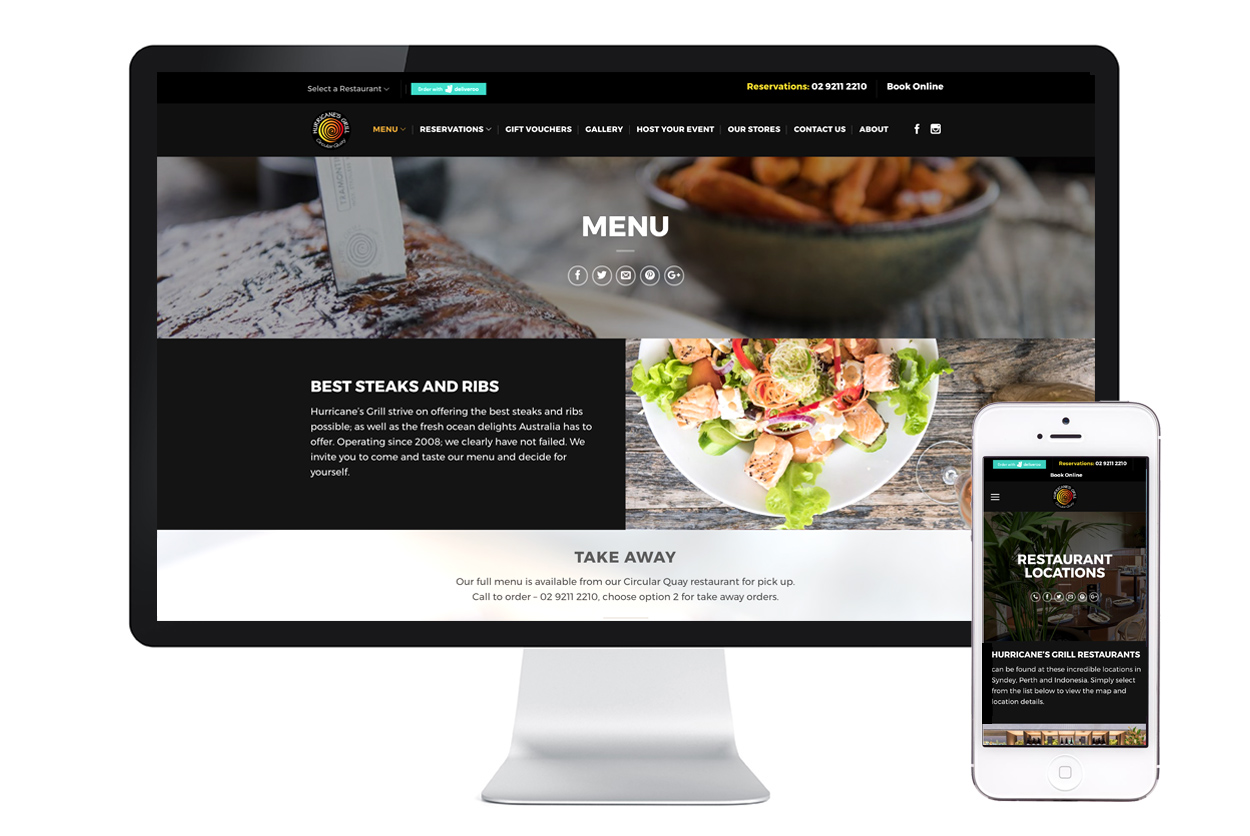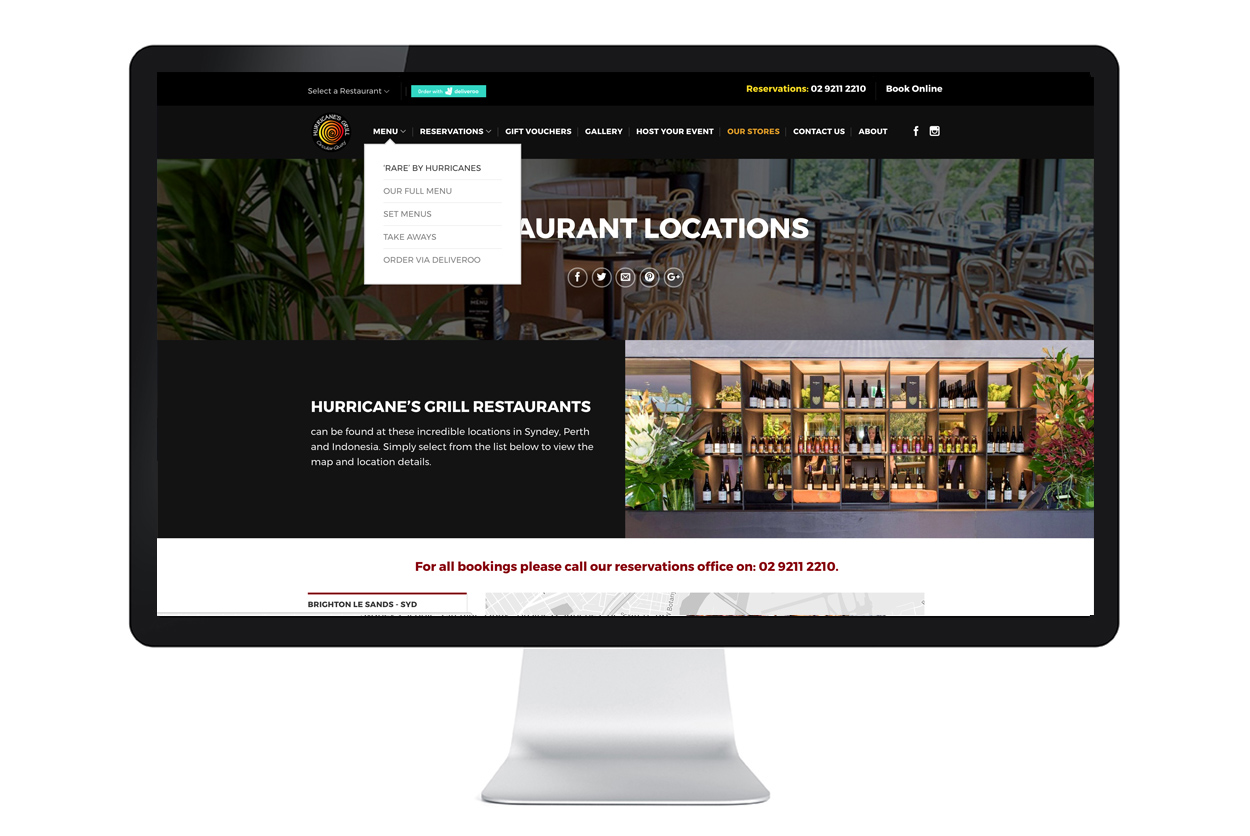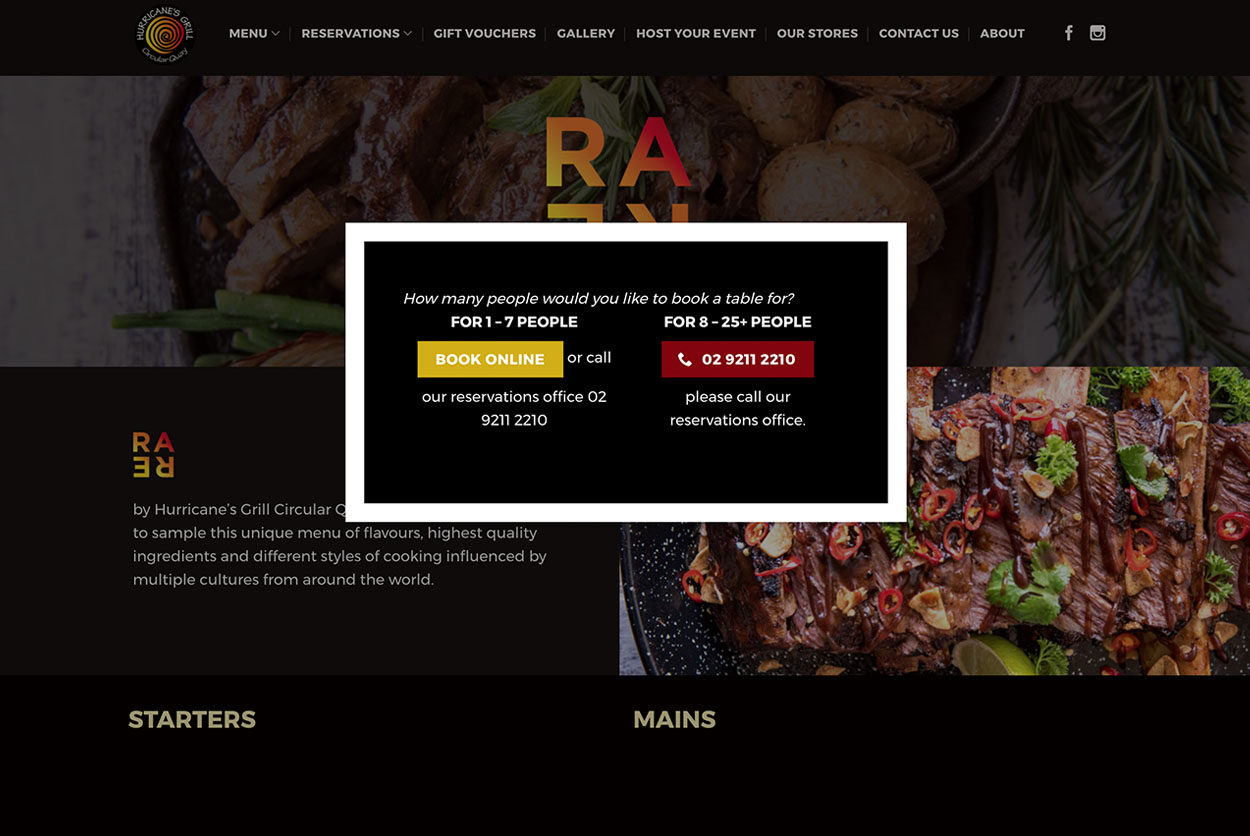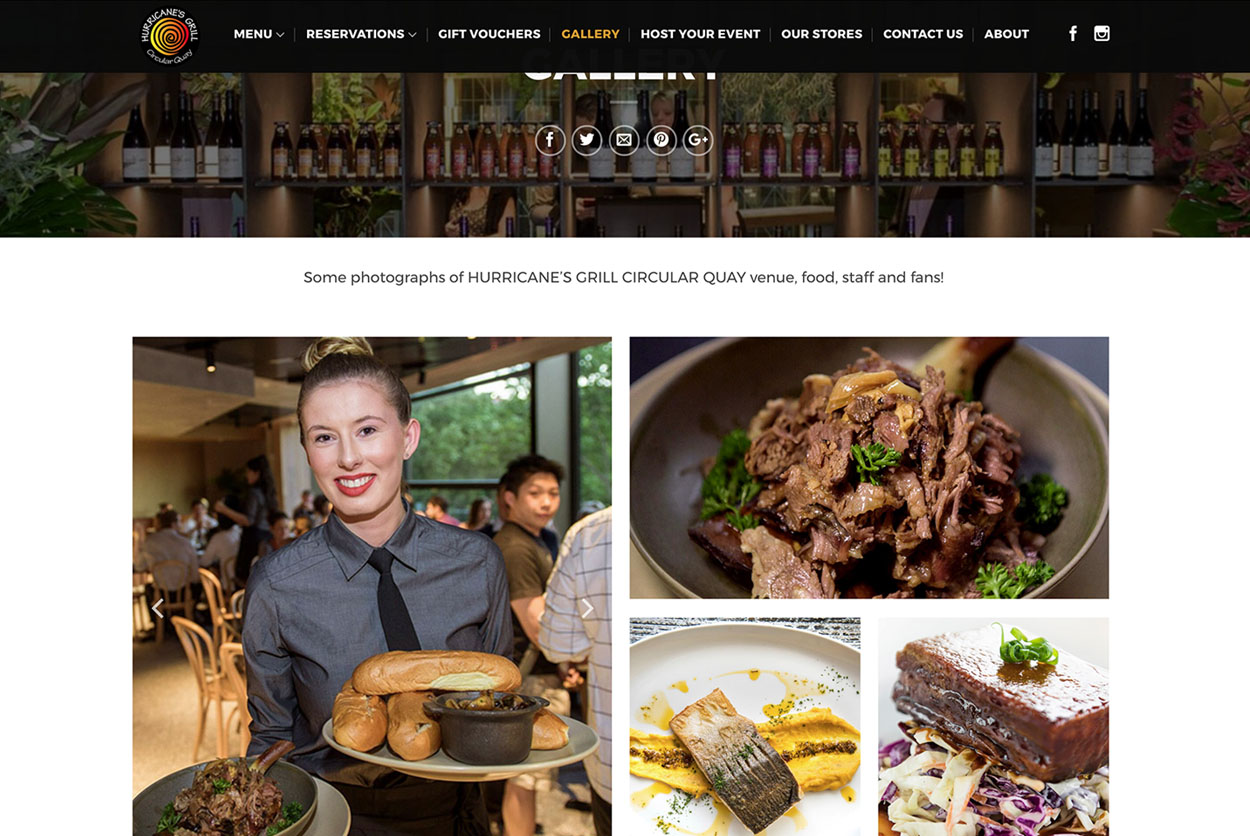 Hurricane's Grill Circular Quay
The famous Australian restaurant with locations across Sydney, Perth and now in Indonesia opens at a new location in Circular Quay. The casual dining restaurant wanted an elevated look to represent their new interior and new menu [ RARE ] specifically designed for this location.
View the website: circularquay.hurricanesgrill.com.au/
KEY REQUEST: Client wanted to be able to update the website in-house.
SOLUTION: UX builder WordPress site with a unique plugin development to assist with their 3rd party API software used for cake, group bookings and future merchandise online ordering.
© HGCS – images are not available for public use